ASC HT CALCIUM SILICATE INSULATION MATERIAL FOR HIGH TEMPERATURE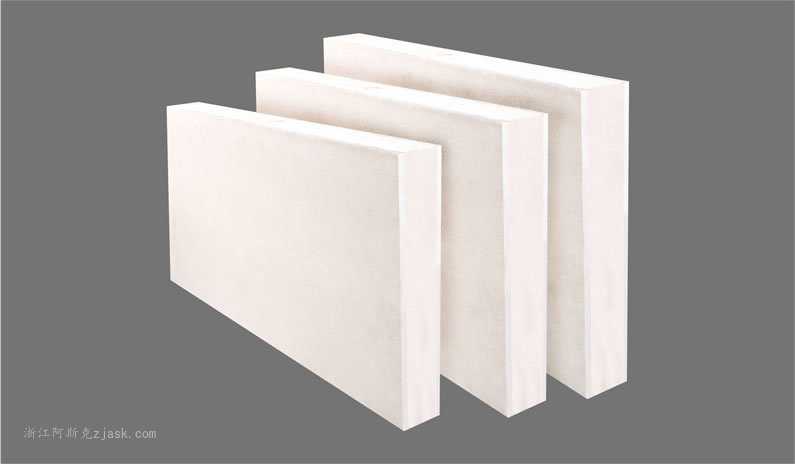 In order to cater for the use demand of high temperature pipes, the company has taken the initial to create the high temperature resistant calucium silicate heat insulation material which has quartz sand and lime as the basic materials and made by using the dynamic hydrothermal synthesis method. It s resistant to the high temperature of 1000℃, with extremely high void ratio and currently it is one of the inorganic rigid heat insulation materials that have the smallest volume and the lowest heat conductivity coefficient.
· Advantages
A1

Asbestos Free

Made from algous fossil from hundreds of millions of years ago, the product is entirely asbestos-free and non-poisonous to human body.

A2

Superior Strength

With similar density, the strength of this material is the highest among all the inorganic rigid insulation materials with better compressive performance and is not easy to bend, Compared with ASC CS170, this product has better physical strength.

A3

Good Anti-corrosion

The super low chloride ion content and alkalescence have good protection for metal pipes, which greatly prolongs the service life of pipes and equipment and greatly reduces maintenance cost, bringing lasting protection and better durability.

A4

Wonderful Non-combustibility

The product passed the EC certificate test by Germanischer Lloyd and has been identified as non-combustible material. It also passed the test by National Center for Quality Supervision and Testing of Fire Building Materials which identifies it as Grade A1 incombustible material.

A5

Good Stability

Long time soaking in water will not lead to pulverization. Various performance remains stable after drying.

A6

Excellent Soundproofing Performance

Great soundproofing effectively reduces industrial noises.
· Applicable Scope
It is widely used for heat insulation of the high temperature processing equipment and pipes in such industrial sectors as electricity, metallurgy, petroleum, glass and cement etc.
· Technical Data
PROPERTIES
UNIT
ASTM C533
JIS A9510
ZHEJIANG ASKE
Density
Kg/m3
≤352
≤220
≤250
Maximum Service Temperature
℃
1000
1000
1000
Flexural Strength per ASTM C 203
MPa
≥0.344
≥0.30
≥0.36
Compressive Strength per ASTM C 165
MPa
≥0.689
≥0.45
≥0.85

Soaking Heat Linear

Shrinkage (927℃)

S length
%
≤2.0
≤2.0
≤0.8
S width
≤1.0
S thickness
≤1.4
Weight Loss by Tumbling per ASTM C 421(First 10 minutes)
%
≤20
●
≤3.7
Weight Loss by Tumbling per ASTM C 421(Second 10 minutes)
%
≤40
●
≤5.6
Thermal Conductivity
(93℃)
W/m.k
≤0.078
●
≤0.0690
(100℃)
●
≤0.065
●
| Item | Slab | Curved | Pipe |
| --- | --- | --- | --- |
| Length(mm) | 600 | 600 | 600 |
| Width(mm) | 300/150 | 150/100 | 0.5"- 60"(inside diameter) |
| Thickness(mm) | 25-100 | 25-100 | 25-100 |
· Remark
Packed in standard export cartons with plastic bags inside used for waterproofing. Carton Size:580(L)*320(W)*620(H)mm, 40HQ:576BOXES, 20HQ:252BOXES. Pallets can be made according to customers' requirements. Standard sizes showed as above. For further information, including nonstandard sizes, please contact Zhejiang ASKE.